This is a weekend wrap-up, primarily covering Saturday & Sunday, though I have one blip which sneaks in from late Friday after I posted that day's updates.
---
August 21
10:21pm – 'Grannies for justice': Seven seniors arrested for sit-in for Breonna Taylor justice (usatoday.com) #
August 22
9:41am – I finally succumbed and gave myself a quarantine haircut, that is we bought a hair clipper, and I buzzed my head. I didn't go overly short, but it feels good to have short hair and have it be (mostly) uniform in length. My wife gave me a few haircuts and did great, but between the heat and the growth of my hair I decided to just buzz it all. #
10:42am – A fascinating look at the dwindling Zoroastrian/Parsi religion (getpocket.com) #
2:04pm – Magnus Carlsen Chess tour to continue later this year (chess24.com) #
2:05pm – Vice introduces The Mail, a newsletter that tracks news around the USPS (vice.com) #
2:12pm – 0.41% chance that 2018VP1, a 6.5 feet wide asteroid, hits the planet before the election (cnn.com) #
2:26pm – The Computer Game That Led to Enlightenment (newyorker.com) Ultima IV was a pioneer in forcing players to grapple with morality. #
2:50pm – Typos in media annoy the crap out of me. Seeing a typo ("assisstant" [sic]) during a commercial on a cable TV channel makes me think poorly of the brand advertising and the channel carrying the commercial. #
7:57pm – TITLE NEEDED (old.reddit.com//r) There are more molecules of water in a teaspoon of water than there are teaspoons of water in the Atlantic ocean. link. #
August 23
10:20am – Tried out Ringfit Adventure this morning, successfully worked up a sweat. Will be curious to see how it is as I progress.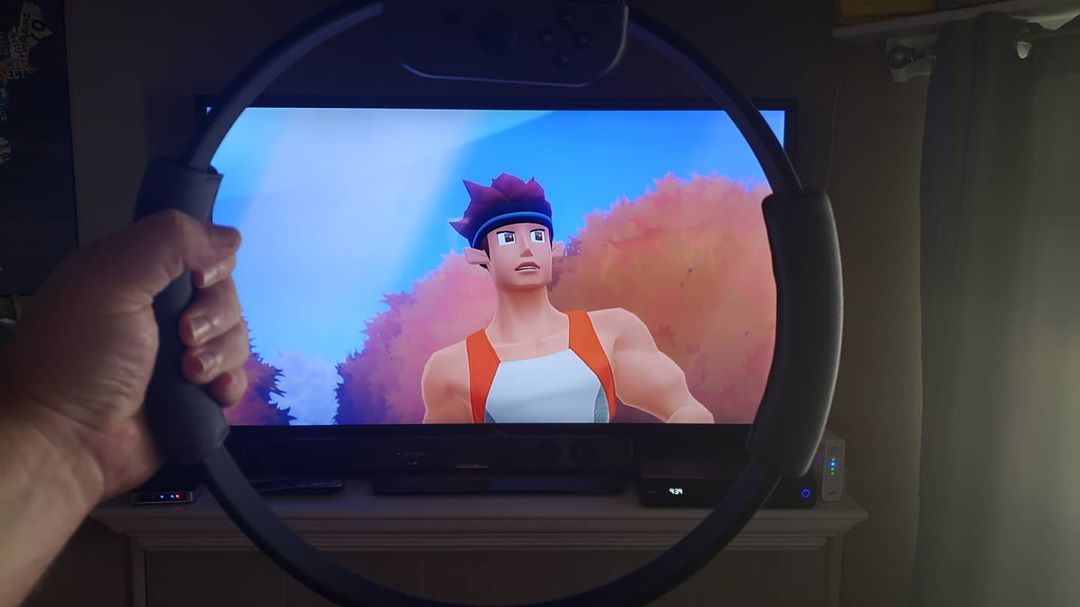 #
10:29am – Ended up not making a post last night, not for any particular reason other than I got distracted and forgot. That said, I think having Saturday be a day without a post and instead collecting the weekend as a whole makes sense.We'll see if I carry that forward or not. #
10:31am – Previously Classified Documentary video of Tsar Bomba Released (thebarentsobserver.com) #
9:05pm – I am honestly not sure where today went. I played chess in the morning, watched soccer, had a Zoom call with family, made some dinner, and then played D&D. I'm watching the Sounders face Portland right now, and then the work week starts back tomorrow. Sunday just flew away. #
10:44am – Good thing I have a backup pair of glasses, just discovered our younger dog happily chomping away on the glasses which were my primaries.
Update: After a bit of research I opted to order from EyeBuyDirect.com (this is a referral link, so if you use it I will get rewards). Ordered three pairs, assuming I will return at least one of them. I also made use of "VIP30" as a coupon code at checkout for 30% off the entire order. #
11:52am – My friend Mike Selinker has a great Twitter thread that discusses the though process on brute forcing the puzzle/cipher from the new Batman trailer (twitter.com) #
1:57pm – Congrats Bayern!. UCL winners with the 1-0 victory in the final over PSG. A dominant and well deserved run between two titans of European soccer, with Bayern's Kingsley Comar getting the goal for the game off a header. #
---
Glowbug Development Notes:
Bookmarklet – I now have a bookmark to easily add links when I read them.
Improved Login – Previously was using simple htaccess to gateway access, changed it to be PHP authorization.
Layout Tweaks – General cleanup of layout and design.
---