In summary: Today has been a fucking day.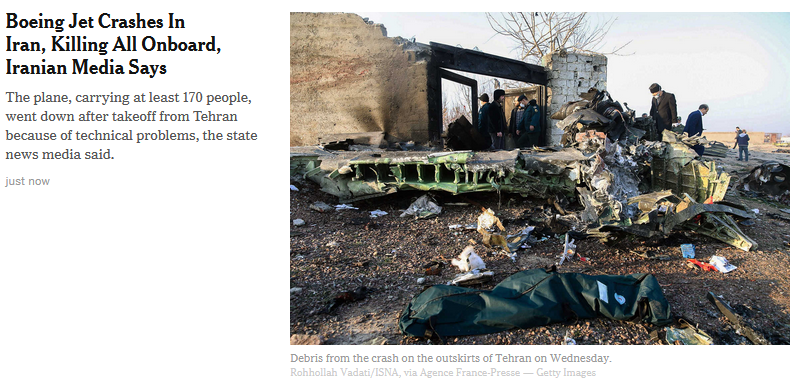 If Iran attacking Iraq, then suffering a planecrash unrelatedly, wasn't enough – don't forget there was also an earthquake in Iran today.
It felt like today was on the knife's edge of tilting us into another war. So far, the US has not further responded, and Iran has said this was their retaliation for the assassination of their military leader. I have to wonder what I will wake up to tomorrow.
---
And, because I find humor in including something that is cosmically irrelevant, but statistically improbable; this was a tweet I posted during tonight's D&D game. [Disclaimer: I work for Wizards of the Coast.]
If I did the odds right, there is a 0.8% chance of me not succeeding at least once with those rolls.