Seattle Extinguish Fire 4-2
3/17/2019 6:53 am |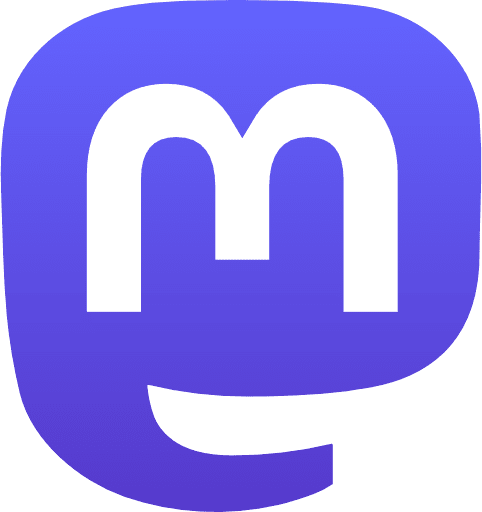 This post was originally published on my soccer blog at FirstTou.ch, it is being preserved here as I shut that site down.
This week Brian Schmetzer let out that he is eyeing a very high bar for the start of this season: Starting this season with a 10-0 run. It certainly would be something amazing if the Sounders managed to do it. And Saturday in Chicago was another step on that path, matching their best start ever from their first MLS season, 2009.
While the match ended with a 4-2 Sounders win, it could easily have ended 7-6. Lots of dangerous shots for both sides with both goalkeepers playing well. Ousted had a few notable saves and Frei had two which actually made me say 'wow.'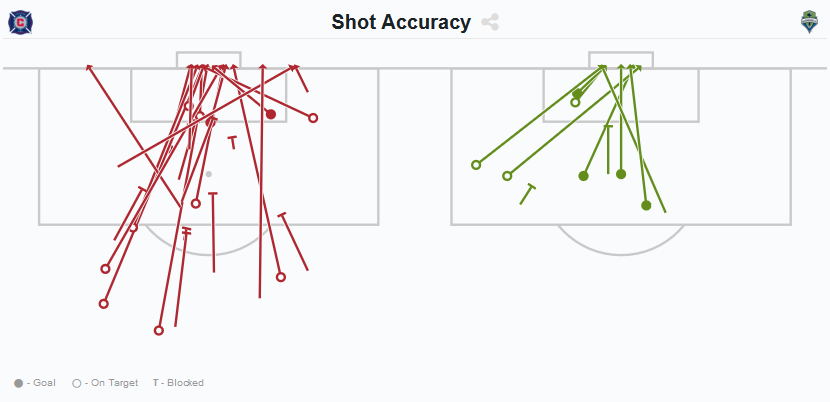 I could focus on the delightful goals the Sounders scored but I'll be honest. It was our defense which held my attention this game. Chicago had 25 shots during the game, 12 of them on target. The Sounders defense had a few poor moments and looked relatively porous. As surgical and threatening as the Sounders look on the ball offensively, and as easy as it is to feel we are impervious and unbeatable... watching this game makes me nervous for April when we travel to LAFC. How does this team do when faced with a powerfully offensive team? Can we hold them back? Can we out race them? I don't know.
That defensive nervousness was my core takeaway from the game. Seattle has an offensive package unlike anything we've ever had before. Scoring ten goals in the first three games is excellent. We have two players tied at 3 goals (Ruidiaz and Morris), competing for the golden boot in the league. I mean, the Sounders are very scary offensively. We can score from anywhere by any of our offensive players.
But other teams have to be looking at us and zeroing in on our defensive weakness; the chink in our armor. That is what would keep me up this week were I on the coaching staff for the Sounders. How do we strengthen our defenses?
I think every player on our defense had a few concerning plays against Chicago, but the one I noticed most was Svensson seemed a bit off. Even when we shifted to five in the back we didn't end up looking more defensively solid.
In the 72nd minute, Schmetzer pulled Lodeiro off and subbed on Panamanian center back, Roman Torres. This was a clear sign that we were settling in to defend our lead 3-1, as we shifted to a 5-3-2 or 5-4-1 structure. I don't hate the strategy, we have three of the best CBs in the league. But it is not as convincing a tactic as I would hope. We looked just as vulnerable and perhaps more confused when the transition took place. It was twelve minutes later when Fabian Herbers managed to get on the loose ball in the box and bring Chicago up trail 2-3. Suddenly we had to be scared Chicago might find the third goal.
And look, I'm not saying anything the team doesn't already know. Schmetzer himself in his postgame interview called out Frei's big performance because "they could have scored a few more." I trust in the coaching staff to look at the replay footage and figure out who messed up and how. And I expect the next two weeks will be a lot of defensive drills, and further tinkering with the five in the back.
Don't let all this defense focus make you feel bad about our win. We are 3-0 so far in the season. We have a goal differential of +7. We have scored with five different players so far this season. We are having a hell of a start to the season and the Sounders are showing everyone who we are.
The Good
Rodriguez is a man on a mission. He has been tagged as a DP by the club and he wants to show us all what he is capable of when fully healthy.
Lodeiro looked great and was all over the field. He had a fortuitous bounce from his penalty kick, but a goal is a goal.
Morris continues to be goal dangerous, and he scored one which could be voted as goal of the week.
Raul Ruidiaz didn't have a lot of time on the ball, but that's not a bad thing. He continues to keep defenders occupied and help maneuver formations to expose them. Combine that with his current goal scoring streak and he's doing great.
Brad Smith looked strong offensively, pairing excellently with Rodriguez.
Stefan Frei says the Keeper of the Year award doesn't matter to him, and that's a reasonable response to not getting it last year. But I contend that him not getting it last year has left him more determined to be undeniably great this season.
The Bad
Our two CDMs, Gustav Svensson and Cristian Roldan didn't look like themselves, they seemed sluggish and off.
Roman Torres didn't look great when he subbed on.
Bastian Schweinsteiger didn't have a good game.
Chicago Fire attendance was depressingly abysmal.
📧 Newsletter
Did you know that you can sign up for the email newsletter of this blog? Get an email with the day's posts delivered to your inbox! Sign up here.